Apply To Work With Meryem Or Hire Her Consultancy Service
"I
had the honour of working with Meryem while at Luxottica, Sunglass Hut. Meryem's people skills, leadership and adaptive styles to make things happen whilst driving for results were simply outstanding.
Meryem has the ability to set goals, delivering on those goals bringing all those who report to her on board with her set objectives.


Meryem is an asset to any business she steps into, the portfolio of skills she has in her tool kit is amazing along with her people skills to lead them to success.


A truly amazing People Leader.
- Rich Bates - Former State Manager VIC, SA & TAS, Australia
Leader Of The New Dawn Award
Putting Customers First Award
Associated with Sunglass Hut And Bright Eyes.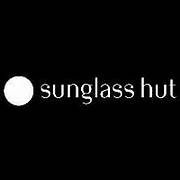 Regional Of The Year Award
Due to her leadership, Meryem Arpaci's region/district was the best performer of the Australia, Asia Pacific region and was awarded 'Region Of The Year.' Her leadership in sales, operations and customer experience generated in excess of $22 million that year.