We start with 'Why'
I Speak To Purpose-Driven Entrepreneurs and Leaders building their success with fulfillment, while having a zest for life.
From my fifth grade teacher who sparked the light in me, I pay it forward by doing the same for all those I work with.
For the ones who desire to expand their wealth creation and fulfillment to the possibilities ahead with quantum leaps.
My mission is to help you ignite your blazing trails that revolutionize what success looks like with our coaching, mentoring together.
Whether it be to attain greater fulfillment in your existing results and lifestyle, or to attain the next levels of growth, we will customise the approach perfectly suited to your needs. 
The most rewarding aspect of my work is witnessing the incredible transformations of the leaders I work with, and the ripple effect that occurs for years to come.
This is where we meet and expand the possibilities together.
Subscribe To My Latest Offers
Be the first to know what's new!
We value and respect your privacy. We will never share your information.
Leader Of The New Dawn Award
Associated with Luxottica
Meryem Arpaci was awarded this prestigious award for her outstanding contributions to the Luxottica business. She was awarded 'Top 1% Leadership' Award as a 'Leaders Of The New Dawn' from 6,000 candidates.
Putting Customers First Award
Associated with Sunglass Hut And Bright Eyes.
Meryem Arpaci created an award winning customer experience program for Sunglass Hut leading to winning this prestigious award. Six thousand team were trained with the customer experience and sales training in the Southern Hemisphere business of Sunglass Hut- 300 locations across 6 countries.
The sales that year exceeded 285 Million for the Australian region.
Denim Brand Of The Year
Associated with GUESS?, Inc.
Guess Jeans won Denim Brand Of The Year under Meryem Arpaci's leadership. Her business generated $10 million that year.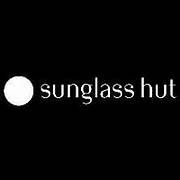 Regional
 

Of The Year Award

Associated with Sunglass Hut & Bright Eyes.

 

Due to her leadership, Meryem Arpaci's region/district was the best performer of the Australia, Asia Pacific region and was awarded 'Region Of The Year.' Her leadership in sales, operations and customer experience generated  in excess of $20 million that year.
Client and Company Reviews
"Meryem Arpaci is outstanding and never went back on her word and was there every step of the way. I could not have done it without her or without her method. It's just how she makes you feel… proud, confident and ready to take on the world!"
Elaine McLoughlin
"Meryem Arpaci mentored me. Her passion and ability to lead by example is inspirational. She has helped me develop my own brand and identity as a self employed Yoga & Meditation Teacher. Her coaching has given me the skills and confidence to succeed in the industry."
Kristi Sinclair
"Meryem Arpaci is an asset to any business she steps into, the portfolio of skills she has in her tool kit is amazing along with her people skills to lead them to success. A truly amazing People Leader."
Rich Bates
"Meryem Arpaci is an amazing lady, businesswoman and mentor. Her passion to help others excel and build the lives they want to live is truly exceptional. I am so glad I came across Meryem on my own personal journey!"
Shan Budesha